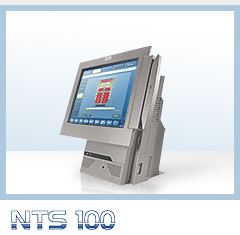 Network Ticket Solution
NTS100 is a modular ticket sales software.
NTS100 consists in an easy and user friendly interface, a magnificient seating chart and a direct control with full reporting.
General admission and numebered tickets, season passes, accreditations, fidelity cards, tickets reservations can be easily managed with NTS100.
Configurations start with a Standalone module and Small business system and end with a network based solution capable to connect hundreds of point of sales.

Online ticketing
Boxol.it provides a smart and real-time online ticketing system.
Boxol.it allows:
- multilanguage customizable mini-sites
- paperless tickets: SMS and MMS on mobile phones, PDF delivery by e-mail, fidelity and loyalty cards
- mobile ticketing interface
Boxol.it is fully integrated with NTS100 Network ticket solution and NTC Network Ticket Control.


Software, Hardware, Security Products
Ticketing systems.
Access control.
Full range of quality and secure tickets.
Vinyl, polyester and tyvec high security wristbands.
Fidelity cards.
Tickets printers.
Mobile devices and computers.
per maggiori informazioni info@attractive.it

ACCESS CONTROL

WHAT'S NEW

Viale Pietramellara, 11
tel. 39 051 42 10 377
fax 39 051 74 17 210
40121 Bologna, Italy

Sedi operative

40121 Bologna, Italy